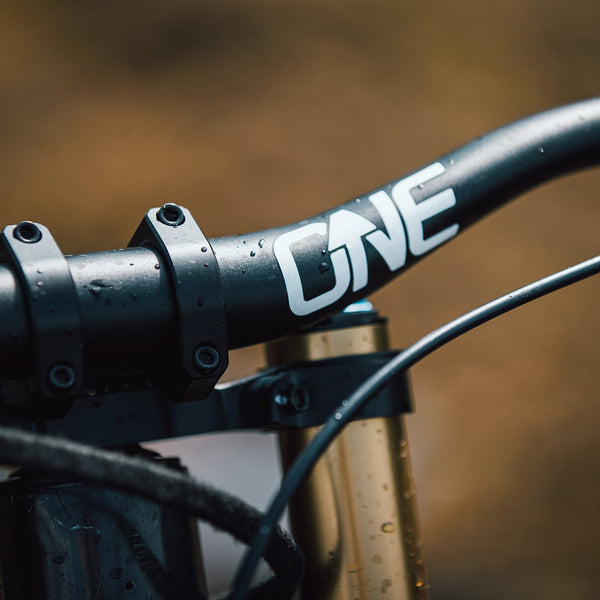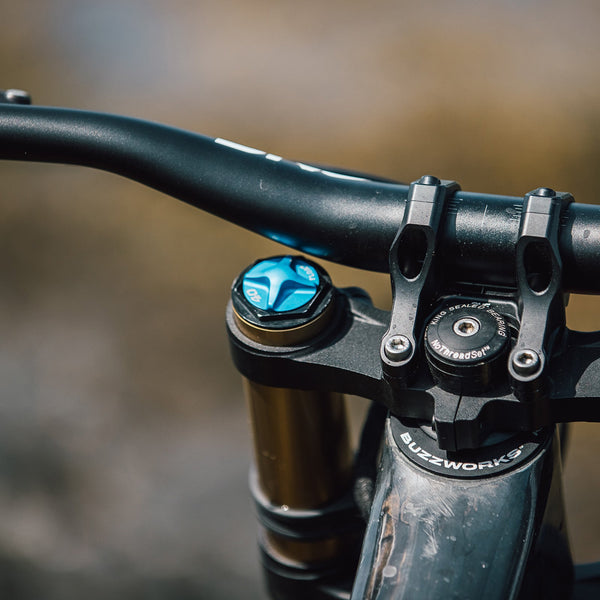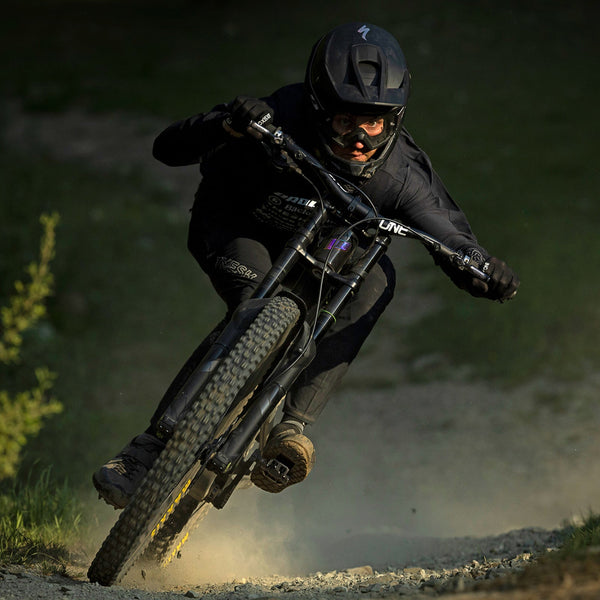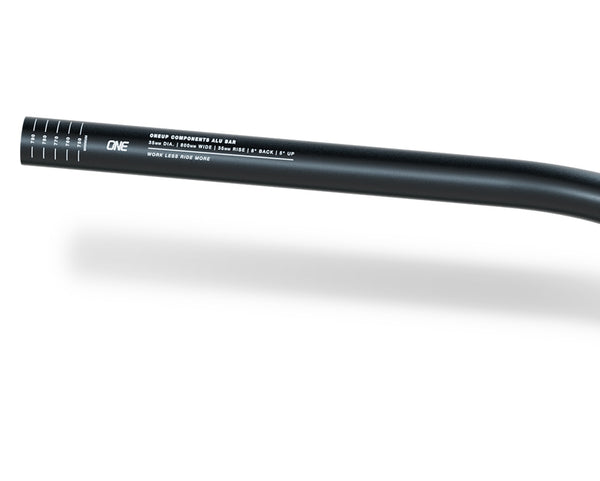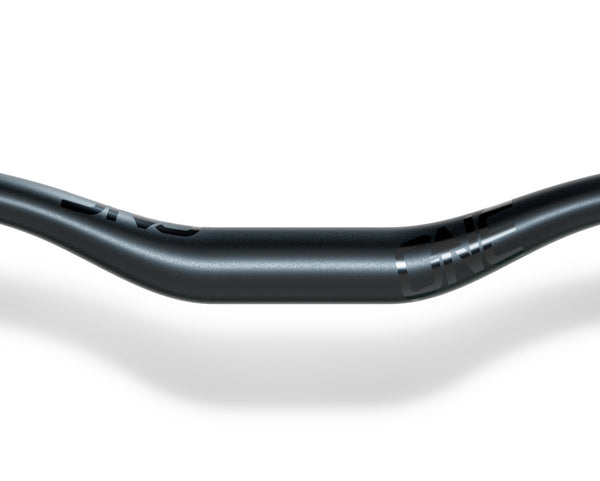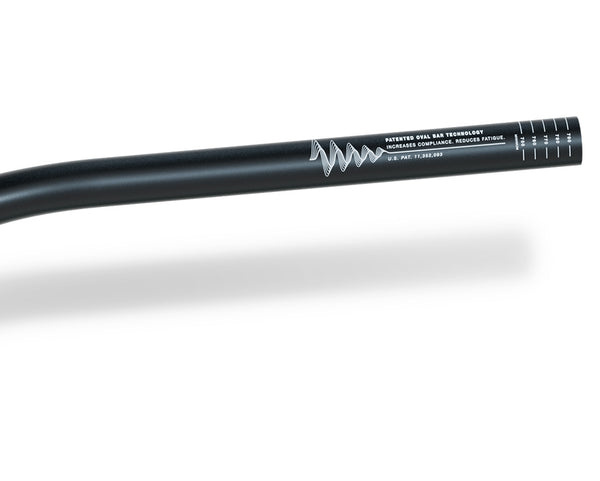 How does the OneUp Aluminum Handlebar compare to other aluminum handlebars on the market in terms of comfort and responsiveness?

After benchmarking our aluminum handlebar against the industry's top handlebars, both carbon and aluminum, we found that our Aluminum Handlebar deliver more vertical compliance and increased steering stiffness. It's increased comfort and control you have to feel to believe.
Do the decals come pre-installed?

The decals do not come installed. They are shipped on two sheets with a few other decal options for you. The lasered Gloss black "ONE" logo on the bars is a guide to help you position the colors decal kit.
What are the dimensions of the OneUp Aluminum Handlebar?

The OneUp Aluminum Handlebar has a geometry of 800mm wide with a 35mm diameter and a sweep of 8° back and 5° up.
How much does the OneUp Aluminum Handlebar weigh?

The OneUp Carbon Handlebar weighs 337 grams for the 35mm rise bar and 318 grams for 20mm.
How does the OneUp Aluminum Handlebar minimize arm pump and vibration?

The OneUp Aluminum Handlebar minimizes arm pump and vibration with its patented oval shape which combines the best ride characteristics of 31.8mm and 35mm bar standards into one package. This shape maximizes steering response while minimizing arm pump and vibration.
How does the OneUp Aluminum Handlebar help decrease hand pain when riding mountain bikes?

The OneUp Aluminum Handlebar minimizes hand pain by providing a more comfortable and compliant ride. The bar's patent pending oval shape increase vertical compliance, reducing hand fatigue and pain, while increasing steering or horizontal stiffness - so that you always remain in control and pain free.
How short can I cut these bars down?

Our bars can be cut down to a minimum of 740mm. Any further you risk clamping your controls onto the ovalized flex zone of the bar. Doing so could compromise the integrity of the bar.
If I cut my bars down, will I lose the compliance benefits?

As you reduce the length of the bar, the compliance will also reduce slightly. But keep in mind that a OneUp bar cut down to 740mm will still have more compliance compared to another 740mm bar.